The building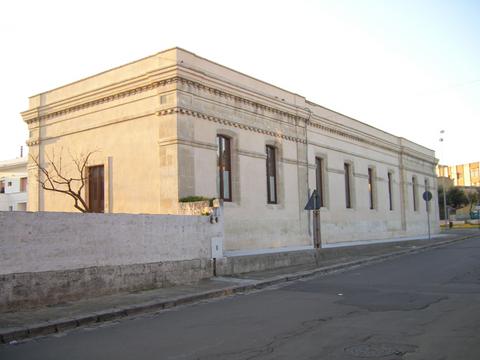 The educational community is located in a nine hundredth building of 300 square meters, restored and adapted to the needs of children and is equipped with a large garden of 1000 square meters. The property is located in the center of town, in front of a school that includes primary and nursery schools.
The Square Daniela and Paola Bastianutti with the monument "the wings" of Hidetoshi Nagasawa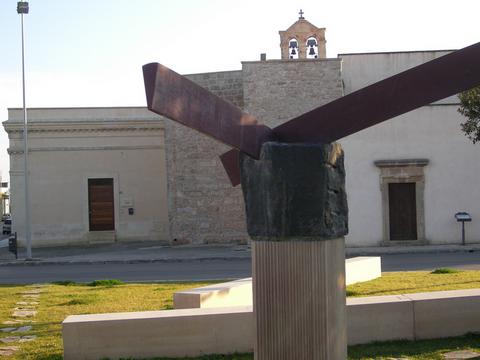 The sculpture, entitled "le ali", was bought by the Italgest Group and from this donated to the town council so that it was placed in a public place, in memory of the victims of the terrorist attack in Sharm el Sheikh. The place that hosts the work of the Japanese artist is the square in front of the side facade of the church Casaranello and the entrance of the Foundation Daniela and Paola. Nagasawa who oversaw the project explains:
"The square will be a place of peace inside of which will be located seven elements of stone placed in different directions. In this scenario will be placed "the" wings, which refer, albeit not immediately obvious way, to the mysterious figure of the angel. " "The number seven - said Nagasawa - although it is a sacred number and has a great symbolic value, has not been used in a strictly symbolic way, but as a number that gives balance". The whole square, in fact, being a monument of peace, should fuel the sense of tranquility that only the harmony and balance are able to infuse. Non è un caso che l'intero complesso sia stato pensato come una sorta di piazza-giardino. It is no coincidence that the entire complex was designed as a sort of square-garden. "In Japan - continues the artist - there is no concept of the square which does in the West. On the other hand, though, there is, at least up to 200 years ago, the concept of the garden as a work of art. This place will be square and garden at the same time. " In preparing the project, in fact, Nagasawa has not only tried to recover the typical oriental artistic sense of the garden, but also the social, purely Western, the square intended as a public place of encounter and reflection at the same time.